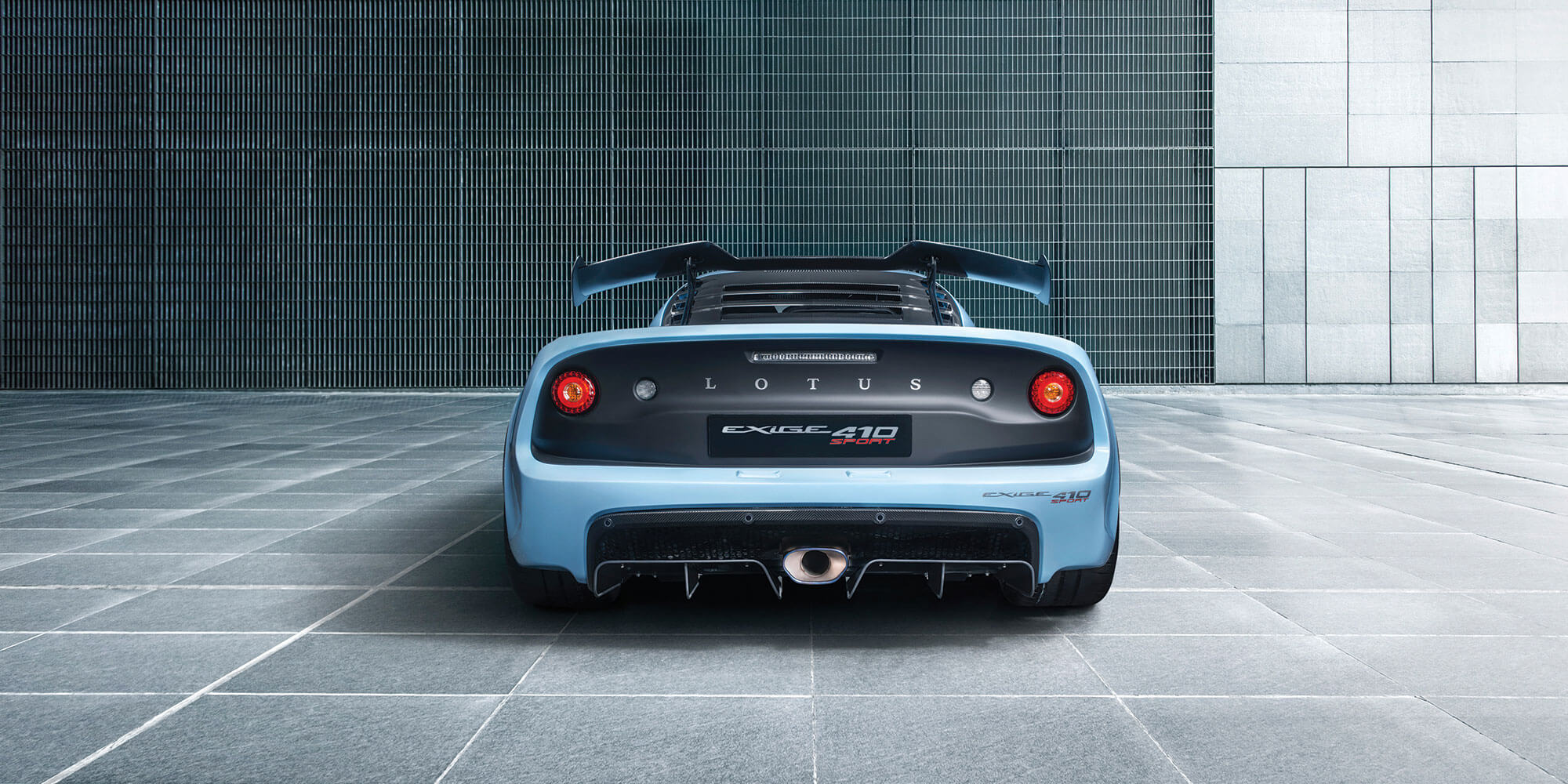 Exige Sport 410 – the lightest Exige ever.
We care to make it feel even lighter!
The Exige Sport 410 redefines the Exige range. Designed to be the ultimate road drive, unrivalled in its class, this latest addition packs an advanced chassis, suspension and powertrain. Capable of 0-100 km/h in just 3.4 seconds, it achieves a top speed of 290 km/h. Distinctive, the Exige Sport 410 is tuned to provide a perfect balance of performance, agility and power delivery. Conveying an extraordinary level of tactility and precision, it's developed to perform at its very best with maximum enjoyment and driver feedback on the road. And, now for a limited period you can enjoy the Exige Sport 410's performance without compromise and absolute ease.